INFORMATION SECURITY MANAGEMENT SYSTEMS (ISMS)
UNIMAS was first certified ISMS (ISO/IEC 27001:2007) by SIRIM QAS International Sdn. Bhd. in 2013.
ISO/IEC 27001 is a compliance standard which requires establishing, implementing, maintaining and continually improvement to an information security management system in an organization. Information consists of documentation system, operation procedures, agency records, user profiles, databases and data files, archive information and the collection of facts in paper and electronic form in order to achieve UNIMAS's mission and objectives.
In 2014, the ISO/IEC 27001:2007 standard was upgraded to ISO/IEC 27001:2013 and UNIMAS was successfully certified with the new standard in 2015 and re-certified in 2016.
The upgrading to ISO/IEC 27001:2013, demanded changes to the scope which is now stated as "SISTEM PENGURUSAN KESELAMATAN MAKLUMAT BAGI SISTEM PENGURUSAN PELAJAR (SPP)" due to the standards emphasize towards the importance of information security in the context of the core business of an organization.
Other information concerning ISMS in UNIMAS :-
ISMS Organization Structure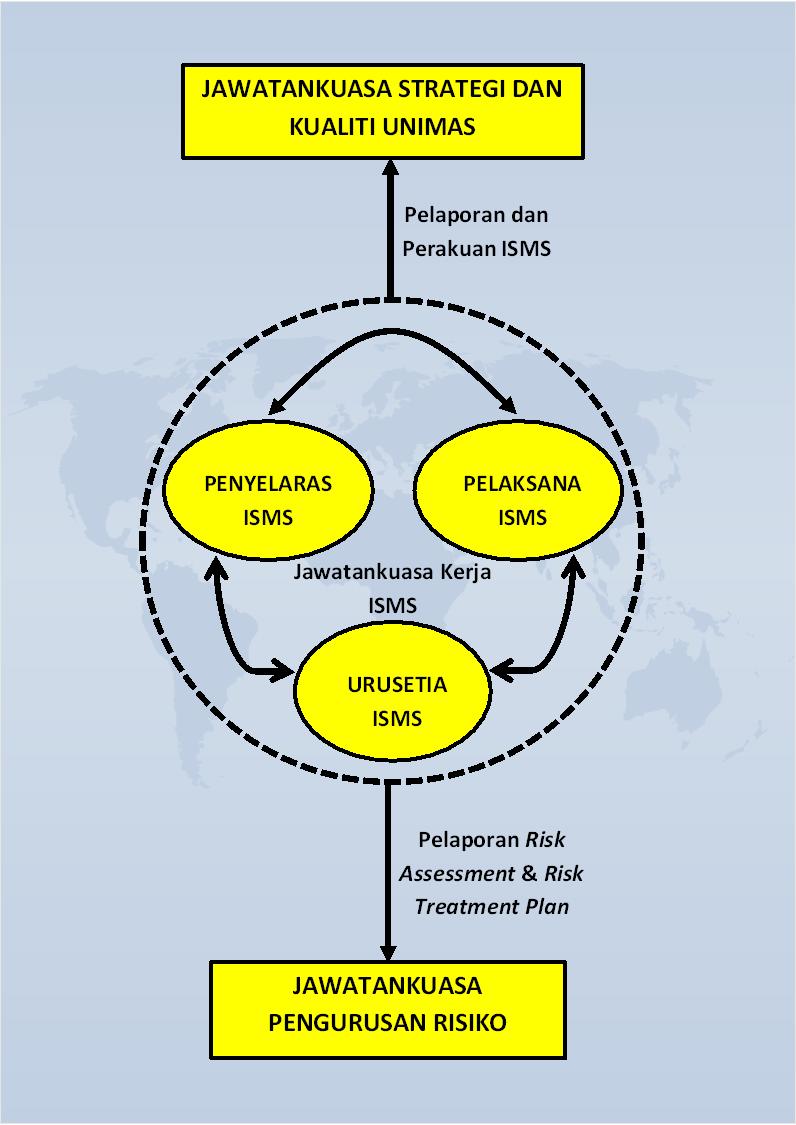 ISMS Scope : SISTEM PENGURUSAN KESELAMATAN MAKLUMAT BAGI SISTEM PENGURUSAN PELAJAR (SPP)